Our love of gold is as old as civilization. Flakes of gold have been found in Paleolithic caves last inhabited 40,000 years ago. Even today, gold artifacts unearthed from thousands of years ago retain a stunning luster that continues to entrance people of all walks of life.

For thousands of years, gold has served as the solid backing of the world's economies. Nations and empires staked their success and their ambition on this excellent store of value. Today, gold still maintains its status as a store of value.

Gold has historically maintained some value, even in times of inflation and economic instability. Due to this, many people utilize gold as a means to potentially help in protecting their assets.
Gold Holds Up Against Inflation
In a world where governments can print money at will, gold has become more than just an asset. The dollar may gradually lose purchasing power over time, particularly when inflation is high. However, the real value of gold has held up well, and over time, it's actually grown significantly.

Inflation can devalue the purchasing power of your hard-earned savings and retirement and other assets. In times when inflation is high, diversifying your assets may help hedge against any economic repercussions. Gold is often used to diversify one's assets and help in potentially safeguarding one's retirement savings.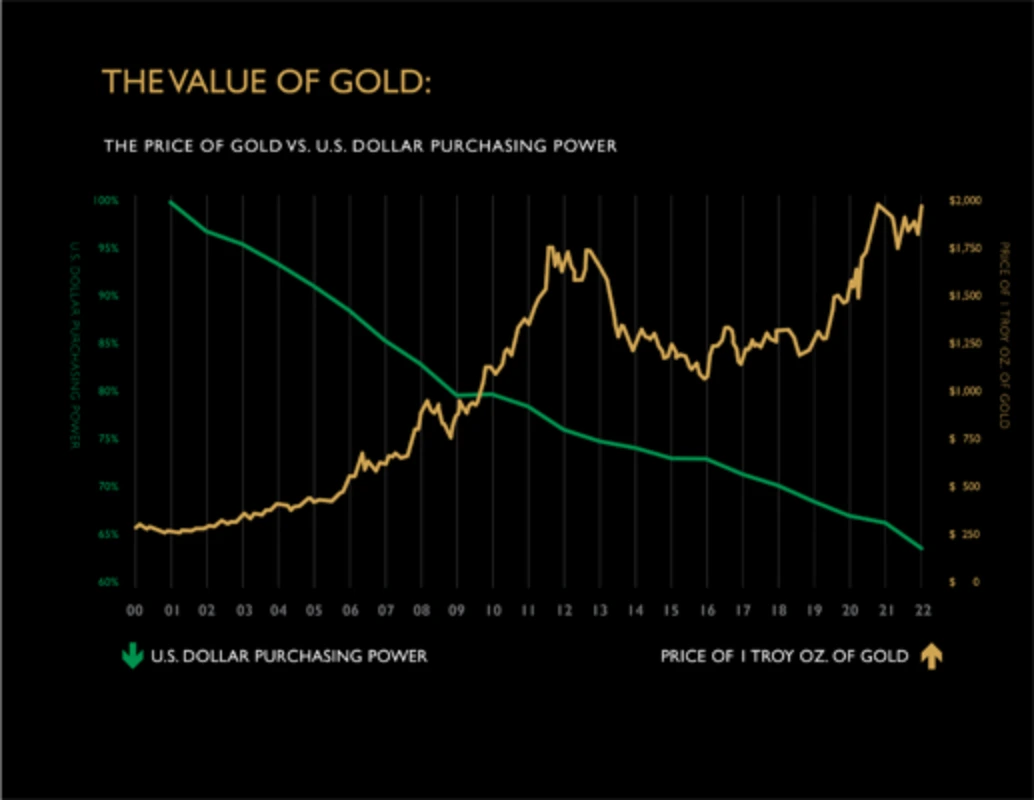 Historically, the United States Federal Reserve has been able to indirectly impact the price of gold through a combination of interest rate changes and encouraging the short-selling of gold futures contracts, which are typically exchanged as "paper gold" without the backing of physical precious metal.

However, this tactic works only when the world views the U.S. dollar as a global reserve currency, backed by a government that always pays its debts. In recent years, a significant expansion of U.S. government debt has pushed other nations away from dollars, leaving the Fed with fewer tools to impact gold prices. This has enabled gold prices to continue rising even as interest rates, until very recently, have remained historically low.

Read more about gold's market performance.